Autumn Term 2019 Newsletter
An update from us
The end of July saw a close to our first full academic year working with schools and volunteers to deliver our reading programme to a huge number of children in the city. We have had an average of 20 volunteers placed in schools at any one time who have supported over 500 children in the last three terms!
The feedback we receive really reinforces how worthwhile this work is and our volunteers feel a huge sense of pride when they see a child making great leaps forward in their reading and developing a love for books.
For this new Autumn term we've seen even more growth, with 31 volunteers currently placed with schools across Hull. These volunteers will work with approximately 250 children during the course of this term – a massive achievement!
However, we still have aspirations to grow and we currently have three schools on a waiting list who want to work with us, but we're only able to expand when we recruit more volunteers. So, if you have a friend, colleague or family member who you think may be interested in joining us, please do pass on our details.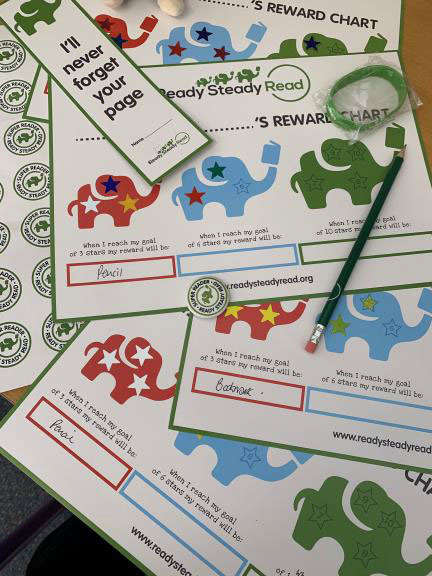 Our partnership with Humberside Fire & Rescue Service
We have been working with organisations in the city to explore how their staff may be able to volunteer for Ready Steady Read. Last month we were delighted that the crew from East Hull Blue watch at Humberside Fire and Rescue Service did their first volunteering session at Wansbeck Primary school on 12 September.
Blue watch will be visiting the school once a week,
arriving in their fire truck, to provide one to one
reading support, in a similar way to our standard
reading scheme in schools. However, they will also deliver a wider group reading session where the firefighters and children read 'Frances the Firefly', a resource created by the fire service to teach children about the dangers of fire.
As the crew are visiting the school during operational hours there is always the possibility that they will be called out on a fire call and this has already happened with the crew making a swift exit on the fire truck, which the children found particularly exciting!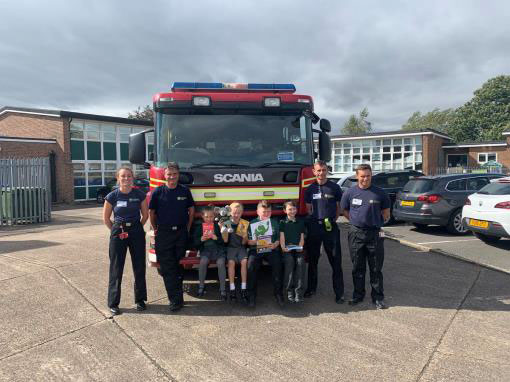 Smith+Nephew
As we mentioned in our last newsletter, we are very fortunate to have acquired the fantastic support of the Hull based company Smith+Nephew.
We have been working closely with Smith+Nephew to determine how best to utilise their support and we are pleased that the focus of this support will be with Adelaide Primary School, which is located close to their head office.
Smith+Nephew have kindly agreed to refresh the stock of books at the school and will be providing books for the classrooms from Reception to Year 6 along with enhancing the school library's non-fiction selection, with a particular focus on books covering science, technology, engineering and maths (STEM).
The school council will be actively involved in choosing the books for the classrooms to ensure that there are books that appeal to all children.
From January, Smith+Nephew and Ready Steady Read will be supporting the provision of literacy prizes in the form of reading books which are awarded weekly during each key stage assemblies to children who are deserving of recognition for their efforts and/or achievement in literacy that week.
In addition, Smith+Nephew will be providing further prizes in the form of STEM books for the school's Achievement and Effort Award Scheme. This scheme recognises, on a termly basis, those children who have been nominated for their achievement and effort in the various different areas of the school's syllabus. As STEM is an area of particular importance to Smith+Nephew, their donated prizes will be given each term to one student from each year group who has gained the award in the area of STEM.
Furthermore, we are hopeful that in the new year some of Smith+Nephew's engineers will be visiting the school to provide practical STEM workshops for the children to participate in.
On 14th September we were happy to attend and participate in Smith+Nephew's fantastic family fun day which was held at their head office in Hull.
This wonderful partnership is a great example of how organisations can make a huge difference to their local communities.

Run With It
In our last newsletter, we told you about a new partnership with local charity Run With It who offer a number of intervention programmes and learning days aimed at improving numeracy and literacy skills of school children. The team at Run With It have created a literacy-based learning day for our co-funded project so as to tie in with our reading scheme.
15 of our fab readers from Stepney Primary School attended one of these learning days in July and two of our reading groups from Collingwood Primary School will attend on 16th October. Another co-funded learning day will be offered to another of our schools in the second half of this term.
One of our fab reading volunteers, Diana Andrews, has also started lending her time to help out on some of the programmes delivered by Run With It. This is a fantastic example of how charities working in partnership can share resources and volunteers. A big thank you to Di!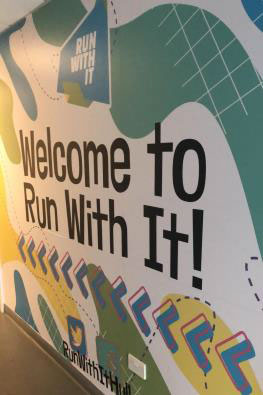 Hymers College raising awareness of Ready Steady Read in South Africa
Students from Hymers College, including the sons of our founders, recently visited the Goedgedacht Trust in South Africa as part of a rugby tour. The Goedgedacht Trust aims to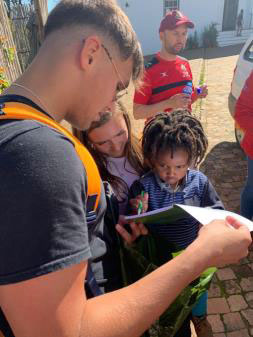 Welcome to our new Trustee
We recently expanded our team of trustees and would like to welcome Rachel Weeks who will be taking on the role of volunteer trustee. Rachel has been a volunteer with Ready Steady Read herself since we first started our pilot scheme and currently volunteers at Wheeler Primary School.
Rachel will focus on recruiting new volunteers and will use her experience as a volunteer to improve the experience for our broader volunteering pool.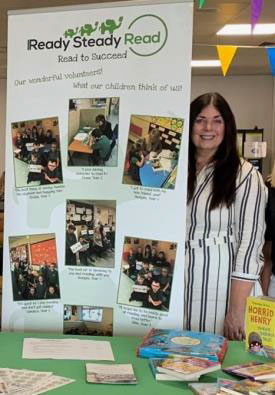 A massive thank you
We couldn't deliver the programmes we do in schools without our wonderful volunteers who give their time for free to help the children we work with. A little one-to-one support goes such a long way and we know that our volunteers are changing lives, raising aspirations and opening up opportunities. Thank you to you all.
The same can be said for our fantastic business supporters, a huge thank you for their continued support.
Warmest Regards
Joanne Walker
Trust Chairman and Founder
Paula Stead
Trustee and Founder