Summer Term 2019 Newsletter
Dumbo poster competition winners
You may remember from our last newsletter that we were running a competition encouraging children from all of the schools we work with to design a poster for the Disney feature film, Dumbo. Children from seven schools took part in the competition and the standard of the entries was so high that we decided to name a winner from each school, rather than the original two winners we had planned.
The winners all received a goody bag with a t-shirt featuring their winning design and their classmates joined us on a trip to the cinema to see the film itself. In total 192 children,19 teachers and 11 volunteers made the trip to Reel cinema in St Stephens who supported the competition by providing a discounted rate on the tickets for the children and giving the adults free admission.
World Book Day
World Book Day on Thursday 7 March gave us a great opportunity to work with some great local organisations to deliver a number of initiatives, both on the day and over the wider week.
On World Book Day itself, we were able to present new book corners to Adelaide Primary School and Stepney Primary School. The reading corners provide bean bags and around 250 books to each school to create a welcoming and inviting space where children can enjoy reading and were sponsored by Staff finders and Harrison Solway respectively.
The following day one of our volunteers at Wheeler Primary School, author Marion Gamble, ran a full day of sessions with story time for younger children in the morning and an author Q&A session with older children in the afternoon.
In addition, we provided copies of all of Marion's books to the school so that children have access to the stories.
Marion has kindly offered to run more of these sessions in the future, which we hope to deliver at the other schools we work with.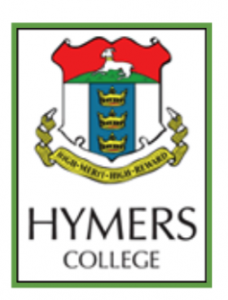 Year 6 students from Hymers College Junior School's leadership club ran a charity book shop, donating some of the proceeds to Ready Steady Read. The club kindly donated £161 and the leftover books which we will pass on to our schools.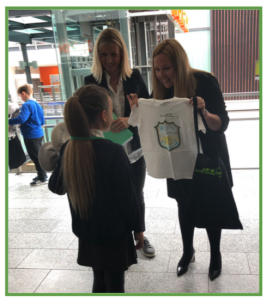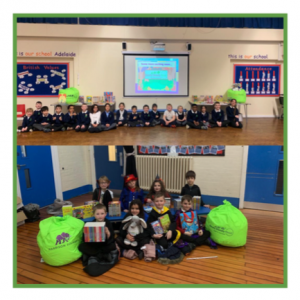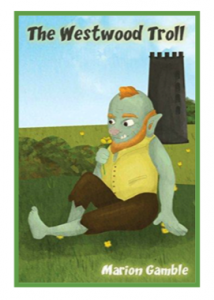 Book donations
At Ready Steady Read, we accept donations of unwanted books which
we pass on to the schools we work with and other organisations that
need them. Recently this included making a donation to Preston Road Women's Centre.
The donation was gratefully received.
Run With It Partnership
We have recently entered into a partnership with local charity Run With It, another charitable organisation based at the KC Stadium. Run With It offer a number of intervention programmes and learning days aimed at improving numeracy and literacy skills of school children.
Run With It have tailored our learning days towards literacy to fit in with our project.
These are co-funded literacy learning days that will be offered each term to one of the schools participating in our reading scheme. The first co – funded learning day took place at the KC Stadium recently with 15 children from St Richards Primary taking part.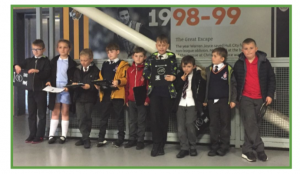 Smith & Nephew and Ready Steady Read

We have recently acquired the fabulous support of Smith & Nephew. Not only have Smith & Nephew provided us with an incredibly generous monetary donation, they have also committed to hosting a volunteer recruitment morning at their premises on 4th July so we can chat to their staff about volunteering opportunities with Ready Steady Read. They are also arranging a company wide book collection for us.
We are incredibly grateful for this support, which will make a big difference to all aspects of our resources. We are looking forward to working with Smith & Nephew and will keep you updated on exciting developments to come!
Finally, thank you…
As always, all our trustees would like to say a massive thank you to our amazing volunteers who all give up their time for free to help children with their reading skills and confidence. We couldn't do the work we do without them.
The same can be said for our fantastic business supporters, a huge thank you for their continued support.
Warmest Regards
Joanne Walker
Trust Chairman and Founder
Paula Stead
Trustee and Founder